Travel Clinic
Health problems in travellers are frequent.  Reputable studies have showen that around 10% of travellers to developing countries consulted a doctor either abroad or after returning home, or were confined to bed due to travel-related illness or an accident; <1% were hospitalised.  However, it remains disturbing that >14% of such travellers are incapacitated (Ref: Travel Medicine, 4e by J. Keystone et al, 2019).
Off on your travels? Make our travel clinic your first destination.
If you are planning to travel abroad, even in Europe (e.g. tick-borne encephalitis is now found in more than 20 European countries), it's important to know:
Whether vaccinations are advised based on the very latest information

If malaria is present in any areas of the countries you will visit and if antimalarials is required based on your individual circumstances and itinerary

How to protect yourself from insect bites and take sensible precautions to reduce the risk of traveller' diarrhoea which is the most common medical complaint of travellers to high-risk areas

If you should be aware of other health risks where there are no travel vaccinations available, e.g. injuries, high-altitude sickness and new outbreaks
To find out which vaccines or antimalarials you may need, visit www.travelhealthpro.org.uk/countries or wwwnc.cdc.gov/travel
We offer travel health consultations with our superintendent pharmacist, Mahyar Saremi MPharm, PGCertPharmPract, IPresc, AFTM RCPS(Glasg) who has a special interest and postgraduate qualifications in travel medicine.
In this clinic you will be offered tailored advice, vaccinations (including yellow fever vaccine), anti-malarials, stand-by treatment for travellers' diarrhoea, medicines to help with jet lag; preventing altitude sickness and travel related retail items.  
We are a private (but competitively priced) travel clinic, and charge for all of our services.
Appointments are available on evenings Mon-Fri (17:30 to 18:30) and Saturdays (09:00 to 16:00).  
To book an appointment please call
Our telephone line is open Mon – Fri 9:00 to 18:30 & Sat 9:00 to 17:30. Generally, no travel advice is given over the phone.
Please bring records of any past vaccinations, the personal child health record (Red Book) and the itinerary to your appointment.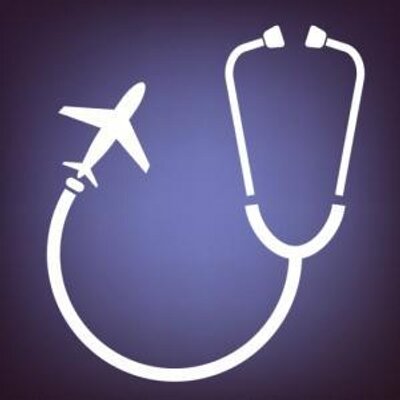 ---
Your Pre-travel Consultation
Infectious diseases are key components of the pre-travel consultation, and advice on measures to prevent them is crucial. Non-infectious health problems, however, may pose a greater risk than some of the tropical pathogens, and are often left aside in pre-travel counselling.  Therefore, unlike some providers, we don't just administer travel vaccines; we provide comprehensive pre-travel care.
We'll discuss with you evidence-based and practical measures to prevent ill health, to manage minor problems, and to seek expert medical assessment appropriately while abroad and upon return.
You'll be provided with clear and concise information (written & internet links) from reliable sources, focused on relevant health issues; expert experience is added where appropriate.
We'll never recommend vaccines you don't need – If a vaccine is optional, we'll explain your options so you can decide whether you would like to have it. You'll be offered prescribed medications for prevention and self-treatment as appropriate.
---
Last minute travel health advice, complicated itineraries and complex health and existing medical conditions are welcomed and skillfully looked after.
Please download the pre-travel questionnaire here or pick one up from the store and bring it with you to your appointment.
Please bring your vaccination history to your appointment.
We do not charge any consultation fees, however should you attend an appointment and not require any vaccines or medicines from us, a £20 consultation fee shall apply.
To book an appointment please call
Our telephone line is open Monday – Friday 9:00 to 18:30 & Saturday: 9:00 to 17:30. 
---
Key components of the travel clinic consultation grouped by transmission routes (Ref: Travel Medicine, 4e by J. Keystone et al, 2019)

---
We stock a good range of travel health products:
Insect repellents (DEET & picaridin also know is icardin)

A spray-on insecticide for fabrics and textiles which lasts for several washes

Plug-in mosquito killer unit & Plug-in mosquito killer unit liquid refill

Mosquito nets

Tick remover

Insect bite treatment

Sunscreens

The

Aqua Pure Traveller

which is a squeeze-through water-bottle style purifier employing micro filtration that provides safe water from almost any water source (£40).

Water purification tablets

First aid kits
---
Insect Protection
The well-informed traveller needs to be aware of the potential risks of human diseases spread by insects.
Always use a topically applied repellent with a proven active ingredient such as DEET (20-50%), PMD (30%), or Icaridin (20-50%) to protect against mosquito and tick bites.  IR3535 (20%) is recommended only for areas that are not malaria endemic.

When applying both sunscreen and insect repellent, apply sunscreen first, let it dry, then apply insect repellent.  Reapply repellents at least every six to eight hours if using DEET or IR3535, or every four to six hours for PMD and Icaridin, and sooner if they wear off while swimming or sweating in warm weather.

Essential oils such as citronella, repellent wristbands, garlic supplements, and vitamin B do NOT provide adequate protection against biting and disease transmission.

Other ways to prevent bug bites:

Wear long sleeves and pants.

Use permethrin-treated gear and clothing.

Sleep in places that are air conditioned or screened against bugs.

Sleep under a bed net if sleeping area is exposed to the outdoors.
See a doctor if you get sick after traveling and tell the doctor you traveled
Source: USA Centers for Disease Control and Prevention (CDC).
Food and Beverage Safety for the International Traveler: What's Safer and What's Not
Food – "Peel it, cook it, boil it, or forget it": This catchy recommendation is unfortunately not evidence based. Still, reasonable caution makes obvious sense: Eat freshly prepared food, try to avoid raw, uncooked and undercooked vegetables, salads, and meat. Check that prepared meals are not contaminated by dirty plates and cups, by water, or by insects.
Water – Drink industrually bottled water (properly sealed; carbonated), hot tea in clean cups. Avoid fresh dairy products of unknown quality.  If no safe water is available, disinfect with available means such as advanced filters which remove viruses, chemicals or (although impractical for most travellers) boiling.